Technical Research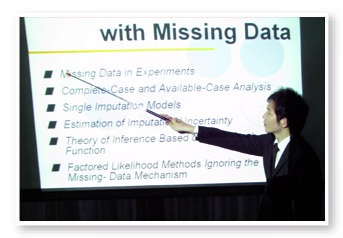 In order to provide more accurate, faster, and more secure statistical data, the National Statistics Center is committed to:
Research into optimal algorithms for standardization targeting unfilled or mistaken responses.
Research into using artificial intelligence for automatic classification coding.
Research into confidential processing to eliminate individual factors from survey results and tabulation results.
Together with the Center's ongoing efforts into research and implementation of this latest technology, it also looks to examine the practical application of such technical research in tabulating statistical data.
From the results of these research, the Center has been able to apply new technology to its statistical work, in addition to demonstrating such advances at international conferences and meetings as part of overall efforts to improve and further develop the field of official statistics.