International Cooperation
International Cooperation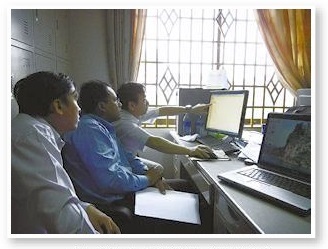 Official statistics is not only used domestically, but is also used extensively in an international setting.
To this end, the National Statistics Center is providing assistance for statistical operations to developing countries and working with other government departments and international organizations such as the Organization for Economic Co-operation and Development (OECD) and the International Monetary Fund (IMF) to allow for international comparison studies to be performed.
In providing leadership for central statistics agencies, the National Statistics Center regularly sends its employees to actively participate in international statistics conferences in addition to:
Dispatch of lecturers to the United Nations Statistical Institute for Asia and the Pacific
Training students from a variety of countries
Providing technical support and onsite instruction to developing countries
These are all part of the National Statistics Center efforts at international cooperation in the field of statistics.